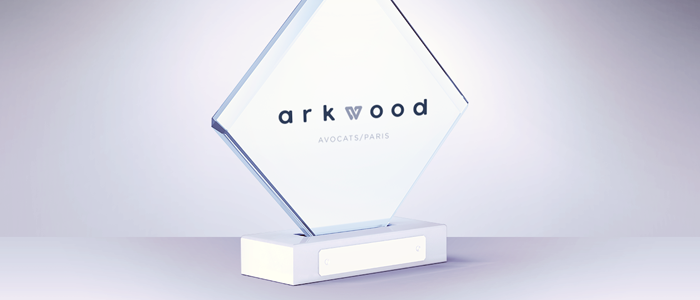 Awards
Stéphanie Auféril wins prestigious STEP Private Client Award!
Stéphanie Auféril has won the Geoffrey Shindler Award for Outstanding Contribution to the Profession at the STEP Private Client Awards, which took place on 6 September in London.
The Award aims to reward Stéphanie Auféril after she successfully challenged before the French Constitutional Court, the public nature of French Registry of Trusts, which led to its ban in September 2016.
The Judges said: 'The campaign for public access to confidential details of families' financial affairs is one of the most serious issues currently facing many clients. France led the drive for public access, creating a publicly-accessible registry of all trusts with ties to France. Stéphanie's pioneering work successfully challenged the public nature of this registry and resulted in a landmark ruling on constitutional limits to transparency. It has provided a clear precedent to all states on the need for proportionality in the drive for transparency and public access.'
Stéphanie Auféril commented: 'This Award is a clear recognition Arkwood's entire Team work and our efforts to be considered a leading player in the area of wealth management, including in the area of trusts where we have an extensive experience and thought leading views. It also reflects the philosophy of Arkwood's partners, often brainstorming and working in a collegial manner on the most complex matters, so that clients benefit from more resources, technical knowledge and experience being dedicated to their assignment.'
Held by STEP, the worldwide professional association for those advising families across generations, the Awards are highly regarded as a celebration of excellence across the private client world.
---
Arkwood is a Paris based boutique law firm launched in October 2015. Arkwood advises private clients such as French and foreign families, as well as major financial institutions (life insurance companies, banks, trustees, Family offices) on all tax aspects of complex structuring issues, particularly in a cross border environment.
For further information, please contact Valérie Doan Van Phê on +33 (0)1 85 09 91 32
Find out more at www.arkwood.fr
---
STEP is the global professional association for practitioners who specialise in family inheritance and succession planning. STEP works to improve public understanding of the issues families face in this area and promotes education and high professional standards among its members. STEP members help families plan for their futures, from drafting wills to issues surrounding international families, protection of the vulnerable, family businesses and philanthropic giving. Full STEP members, known as TEPs, are internationally recognised as experts in their field, with proven qualifications and experience.
For further information, please contact Joanna Pegum on +44(0)203 752 3700
Find out more at www.step.org.