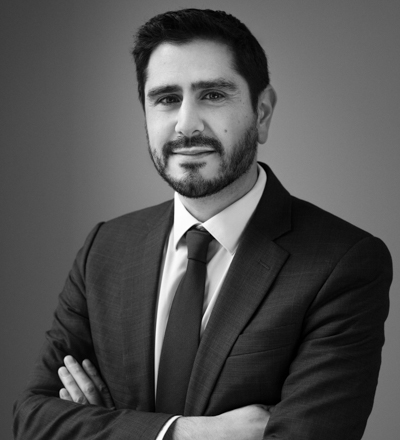 Contact


Phone : + 33 (0) 1 85 09 91 35
Cell : + 33 (0) 6 66 49 66 75

Arkwood SCP
40 rue François 1er
75008 Paris FRANCE
Julien advises entrepreneurs and the families on all their wealth management issues, notably in a cross border context.
He developed a strong expertise in the following areas:
Support to entrepreneurs in the structuring and transfer of their business assets: option for the most appropriate structure; structuring of compensation, pre-transfer reorganization; transfer of assets, etc…;
Assistance in the relocation of families and entrepreneurs: exit tax, estate planning, etc…;
Assistance to artists and sportsmen, particularly in an international context;
Assistance in the preparation of individual tax returns: personal income tax, wealth tax, exit tax, overseas assets, etc…
Julien has developed a unique expertise for situations involving estate planning between France and Israël.
He is listed in the 2019 Citywealth ranking for "Futures Leaders 100" and is recognised by Who's Who Legal guide in the category for lawyers dedicated to Private Clients "Julien Riahi provides expert counsel across a spectrum of private client matters, ranging from immigration status and relocation to assisting entrepreneurs in company taxation and wealth management".
Julien is individually ranked in Band 2 in the HNW guide by Chambers & Partners where he is described as "a very talented private client adviser" with a strong expertise on France/Israel double taxation matters.
Julien is a founding partner of Arkwood SCP. He started his own independent law firm in 2013, CJR Avocats, after having been a member of the Baker & McKenzie tax team for more than 6 years.
He was admitted to the Paris Bar in 2007.
Julien is a lecturer in the Master 2 de Fiscalité de l'Entreprise of Paris Dauphine University.
He graduated from the D.E.S.S. de Fiscalité de l'Entreprise of Paris Dauphine University and obtained the French CPA degree (DESCF).
Arkwood is ranked Band 1 in the Chambers & Partners HNW Guide and Key player in the Wealth Management industry by Décideurs magazine