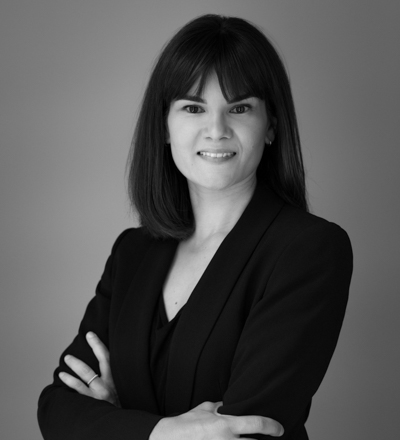 Contact


Phone : + 33 (0) 1 85 09 91 40
Cell : + 33 (0) 6 09 35 35 55

Arkwood SCP
40 rue François 1er
75008 Paris FRANCE
Marine advises private clients and financial institutions on French tax related to wealth management in an international environment. More specifically, she has developed a recognized expertise in the following fields:
Taxation and compliance of trusts and assimilated entities

: Marine advises numerous institutional trustees. In particular, she provides assistance in cases where one of the beneficiaries is a French resident or the trust holds French assets;

Assistance to Luxemburg insurance companies and to their clients

: Marine advises insurance companies in the development of new products dedicated to the French market and designs tailored structuring for their clients;

Structuring of the investment in France of Middle-East based clients

: Marine is a trusted adviser to many Middle-Eastern wealthy families. In particular, she is used to design tailor-made structures holding their real estate investments in France;

Franco-Belgian or Franco-UK wealth management strategies

.
Marine is individually ranked in Band 1 in the HNW guide by Chambers & Partners: "Marine Dupas is "a very competent and very good tax lawyer," according to a source. Her expertise spans cross-border wealth planning issues such as real estate investments for clients from the Middle East and the taxation of trusts and related reporting obligations. Her work also includes advising clients on matters relating to the UK and Belgium."
She has stood among the "Thought Leader" in Who's Who Legal Guide for Private Clients for France category: "Marine Dupas is lauded by market sources for her wealth of experience within the private client sector, particularly when it comes to taxation and investment structuring."
Marine is a founding partner of Arkwood SCP. She was previously a partner at Baker & McKenzie in Paris until 2015. 
Marine is a member of STEP (Society of Trusts and Estate Practitioners). She is a member of IACF (Institut des Avocats Conseils Fiscaux).
She was admitted to the Paris Bar in 2007.
She graduated from the DJCE / Magistère de juriste d'affaire in Assas University (Paris II).
Arkwood is ranked Band 1 in the Chambers & Partners HNW Guide and Key player in the Wealth Management industry by Décideurs magazine