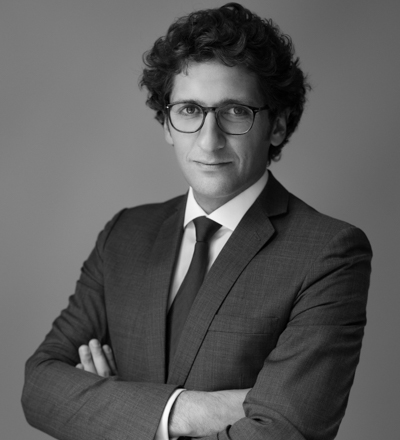 Contact


Phone : + 33 (0) 1 85 09 91 44
Cell : + 33 (0) 6 09 33 37 01

Arkwood SCP
40 rue François 1er
75008 Paris FRANCE
Michaël advises entrepreneurs and families, French and foreigners, in national and international contexts. 
He practices in the following areas:
Estate planning

, particularly in the context of transfer of tax residency and expatriation for families: transfer of family business assets, multi-jurisdictional estate strategies, set up of foreign inheritance vehicles (trusts, family foundations…) and of local tax and legal regulations;

Processing of

complex international successions

: securing tax aspects (tax treaties, elimination of double taxation…) and coordination work on the civil issues (governing law, settlement of practical difficulties raised by estate planning);

Real estate investment

, particularly for non-residents: option for the most appropriate structure depending on the asset selected and on the nature of the project; tailored assistance for the implementation, the day-to-day management of the investment, and the transfer of assets. 
Michaël has developed a unique expertise for situations involving UK aspects.
He assists his clients in the preparation of tax returns and in their relationships with the French tax administration (in particular during tax audits and tax litigations).
Michaël is ranked as a leading individual in Private Clients by Legal 500. He is also individually ranked by Chambers & Partners in the HNW guide where he is referred to as a "highly skilled international tax lawyer who is very agreeable to work with and focused on the best outcome for his clients". One of his clients says "Michael is my go-to lawyer for France, whether it is for tax or succession-related queries", adding: "He always seems to have all the answers and it is great to work with a lawyer who is technically excellent at the job, with clients and fellow professionals." Michaël is also recognized as "an expert on real estate investment issues."
He is a regular speaker in professional conferences in France and abroad, and in several first rank universities in Paris.
Michaël was admitted to the Paris Bar in 2007.
He is a founding partner of Arkwood SCP. He previously worked in the Wealth Management and Employee Benefit teams of Baker & McKenzie in Paris.
Michaël graduated from the D.E.S.S. de Fiscalité de l'Entreprise of Paris Dauphine University and obtained the French CPA degree (DESCF).
Arkwood is ranked Band 1 in the Chambers & Partners HNW Guide and Key player in the Wealth Management industry by Décideurs magazine